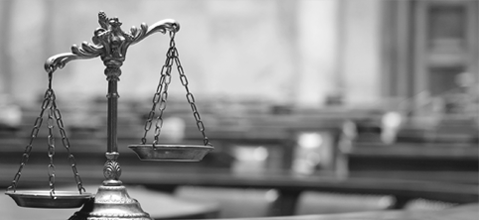 If it's fixed, don't break it! If it's confidential, don't take it!
Print this page
Special Broadcasting Service Corporation v Andrew Corbett [2016] NSWSC 461 (Decided 19 April 2016)
The Supreme Court of New South Wales has granted an interlocutory injunction restraining a senior technical employee of SBS from working for the Australian Broadcasting Corporation (or any other television or radio broadcasting organisation) until the final hearing of the proceeding.  The employee had resigned from SBS by giving five weeks' notice, following which he commenced working for the ABC (via a corporate entity which he controlled).  SBS disputed the validity of his resignation on the ground that his employment agreement was for a fixed term, and he could not break it.  Furthermore, the employee had received confidential information, and the Court ordered that his Google Drive and mobile phone be forensically examined to ascertain whether he had taken or used any of that confidential information.
In restraining the employee, the Court accepted the employer's contentions that there were serious questions to be tried as to whether the defendant's employment contract, which was expressed to operate for a fixed term ending on 30 June 2017, precluded the defendant from resigning before then upon giving reasonable notice; whether, if the employee had the right to resign, the period of five weeks amounted to reasonable notice; and whether the employee had retained and/or used confidential information of SBS on his Google Drive or mobile phone in breach of the terms as to confidentiality, contained in his employment agreement.
Furthermore, the Court accepted that the balance of convenience favoured the granting of the proposed injunction, together with related orders giving the plaintiff's forensic computer experts access to the Defendants Google Drive and mobile phone.
A fixed term of employment
The defendant, Andrew Corbett, was employed by SBS as an Enterprise Workflow Manager, or Operational Excellence Manager.  SBS had sponsored him to come to Australia from the United Kingdom under a "section 457 visa".  On 2 December 2012 he entered into an employment agreement with SBS, and commenced employment the next day.  The employment agreement provided that Mr Corbett would be employed for a "specified period" from 3 December 2012 to 31 December 2014, subject to the approval by the Department of Immigration for SBS to sponsor his section 457 visa and the continued grant of the visa.
Subsequently, Mr Corbett wanted to obtain Permanent Residence, which required him to satisfy the Department of Immigration that he had a fixed term of employment of at least two years duration following any grant of Permanent Residence.  For that purpose, from time to time he renewed his contract with SBS so as to extend the fixed term of his contract of employment to a later date.  Ultimately it was extended so as to end on 30 June 2017.
Controversially, in February 2016 the defendant gave five weeks' notice of termination of his employment with SBS.  SBS immediately disputed his right to resign.  Unbeknown to SBS, the defendant had set up a corporate entity, and a few days prior to resigning, the defendant's company had signed a consultancy contract with the ABC, to provide the defendant's services as from 4 April 2016.  SBS only learned of this on 31 March 2016, having commenced proceedings the previous day.
At the injunction hearing, the defendant contended that he had an implied right to terminate on giving reasonable notice.
The employment agreement contained provisions which entitled SBS to terminate it for misconduct and related grounds.  However, there was no provision for termination by either party on the giving of reasonable notice.  The Judge said (at paragraph 20): "Presumably if either party were entitled to terminate this contract on the giving of reasonable notice, then Mr Corbett would become vulnerable in his permanent residency application.  The absence of a right of termination on reasonable notice from the contract therefore may arguably not have been an accident, even from Mr Corbett's point of view."
The Court doubted whether the employee had the right to resign.  Furthermore, even if the employee had such a right, the Court doubted that five weeks' notice was a reasonable period, and considered that a reasonable period would be 6 to 9 months.  These were serious issues to be tried.
Confidential information
Mr Corbett came to SBS as a very highly qualified and experienced process efficiencies expert.  He was an accredited "Lean Six Sigma black belt" (highly ranked in a methodology to improve performance and processes by removing waste).  His skills involved reviewing company workflow processes and recommending ways that the time taken for the processes could be reduced.  His expertise included looking at the inefficiencies of existing business and management processes, and redesigning them to make them more efficient, usually faster and cheaper.  His skills centred on his ability to analyse workflows, and were applicable to improve processes in all types of industries.  In the course of his career since graduating in 2004 he had worked in a consulting capacity, mostly in Europe, with insurance companies, telecommunications operators, investment banks, construction companies and with government.
In the course of his employment at SBS he observed processes undertaken within SBS, interviewed staff and solicited ideas for their improvement, tested hypotheses, and executed plans with the approval of high-level employees, to achieve significant financial savings across the company.  In doing this, SBS contended, he developed a deep understanding about the internal operations of SBS and the media sector in general.
During his time at SBS, the defendant was involved in a number of large projects, two of which were of particular importance to the future operations of SBS, and which represented current major business plans and project budgets of SBS, which was, as the Judge held, the kind of material which the Courts have often treated as confidential, especially as against competitors.
The Court held that arising from Mr Corbett's access to such confidential information, SBS arguably had a legitimate protectable interest which justified a prohibition on Mr Corbett from working for other broadcasters during the period of employment.
Balance of convenience
In relation to the balance of convenience, the Court rejected the defendant's argument that SBS was guilty of delay. Furthermore, the Court noted that the modified injunction which SBS was seeking would not stop the defendant from working, as it would merely restrain him from working in the media industry.  Also, the restraint would only operate for a few weeks until the matter came on for trial. Moreover, as a condition of the granting of the injunction, the Judge required SBS, in addition to its undertaking as to damages, to undertake to continue to pay Mr Corbett during the period of restraint.
Finally, the Court held that in this case damages would not be an adequate remedy, as it would be difficult for SBS to prove how it would be disadvantaged by the accelerated availability of Mr Corbett's services to the ABC, and by Mr Corbett's use of any of its confidential information.  An injunction was the appropriate remedy in such circumstances.
The Orders
After giving the parties an opportunity to prepare Short Minutes of Order, the Court made detailed orders embodying the restraint on working in the television and radio broadcast industry, and noting the defendant's undertaking not to use any of the confidential information.  Orders were also made for the inspection of the defendant's Google Drive account and his mobile phone, by forensic computer experts.
The Orders provide a useful precedent for similar cases involving a breach of a restraint, or improper use of confidential business information in relation to computers and related technology, where forensic evidence needs to be obtained.
Implications
It remains to be seen whether this case proceeds to a final hearing and determination.  It has been listed for hearing during May 2016.  There is the possibility that it may be resolved without trial.  If there is a final determination made, some of the above analysis of the issues may need to be reviewed.
Subject to that, the case illustrates that where there is a fixed-term contract of employment there is no automatic basis to imply a term that the parties may terminate the contract by giving reasonable notice.  Logically, if the parties have the express right to terminate the employment without cause, merely by giving reasonable notice, or notice of a specified period, that negates the fixed term.  Similarly, if such a right to terminate is to be implied, there would need to be other provisions in the agreement, or other circumstances, which make it necessary to imply such a term, despite the provision for a fixed term.
As regards confidential information contained on computers, mobile phones, and other modern technologies, it seems to be almost a matter of certainty that such disputes will arise where an employee departs in contentious circumstances.