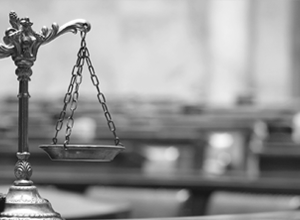 Mediation: self represented parties and "buyer regret"
Print this page
These days it is not uncommon for a party to litigation to be self-represented. At mediation that can lead the opposing party to feel they are in a powerful position, which may well be true. However, experience shows that a settlement reached in such circumstances is more likely to face a subsequent challenge. Accordingly, special care needs to be taken to ensure that any settlement which is reached, is unimpeachable.
A dramatic illustration of the potential dangers can be found in the case of Atkins v iiNet Pty Ltd [2019] SASC 83 (Bampton J. Decision 24 May 2019).
The Decision at First Instance
Mr Paul Atkins sued iiNet in the Magistrates' Court for breach of contract, alleging that iiNet failed to supply essential services pursuant to a mobile plan whilst he and his family were in Russia. An identical claim was made by Mrs Atkins. The Court referred the parties in both proceedings for mediation.
At the mediation, Mr and Mrs Atkins attended in person, representing themselves. The parties settled both proceedings, and a one page settlement agreement was signed in relation to each proceeding. Under each settlement agreement, iiNet agreed to pay each of Mr and Mrs Atkins, respectively, the sum of $300 in final settlement, with releases.
A few hours after signing the settlement agreement, Mr Atkins provided bank account details, for the payment of the agreed amounts.
A few days later iiNet made the payments into the nominated bank account, and confirmed that the terms of settlement had been complied with.
Less than an hour later, Mr Atkins sent an email in reply, asking: "Can I change my mind?". He asserted that iiNet had withheld information which confirmed his case. Interestingly, Mrs Atkins discontinued her proceeding as agreed, but Mr Atkins filed an application in the Magistrates' Court to strike out or set aside the settlement agreement he had signed.
In support of the application, he alleged that he and his wife did not understand the mediation, and that they were bullied and intimidated. Further, he stated that he suffered from chronic anxiety panic attack disorder, post-traumatic stress disorder ("PTSD"), and specific learning disabilities. Accordingly, he contended, the mediator should have stopped the mediation until she was satisfied that he was in a fit state to make decisions.
The Magistrate dismissed the application.
The Appeal
Mr Atkins appealed to the Supreme Court of South Australia. The grounds of appeal included duress, unconscionable conduct, failure to consider relevant matters, and mistake or non-est factum.
On the appeal, Mr Atkins submitted reports from a psychiatrist and a psychologist. The Judge held that Mr Atkins indeed suffered from PTSD and dyslexia, and was taking medication for schizophrenia. The Judge accepted that Mr Atkins had difficulties with reading and comprehension.
The Court held that a settlement agreement is like any other contract, and can only be set aside on grounds which render the agreement void, for example, illegality, misrepresentation, non-disclosure of a material fact where disclosure is required, duress, mistake or undue influence. The Court pointed out that a party to a settlement agreement cannot ask the Court to set aside the agreement because they have had a change of mind or because they are of the view that they did not get a good enough deal.
Mr Atkins alleged duress, and claimed that iiNet's legal counsel had made death threats, and that the Mediation was rushed so that iiNet's counsel could catch a flight. Finally, Mr Atkins submitted that the mediator told him that he had to settle at mediation, and this affected his decision to settle at the mediation.
The Court acknowledged that mediations can be stressful encounters, especially for unrepresented litigants, but rejected the evidence that any illegitimate pressure had been placed on Mr Atkins.
Mr Atkins further alleged unconscionability, but the Court held that iiNet did not take advantage of his dyslexia. Moreover, he or his wife had read the settlement agreement out loud once it was drafted.
The evidence indicated that the mediator was aware of Mr Atkin's dyslexia, and took steps to accommodate it. At one point, she told Mr Atkins that he looked unwell and asked him whether he wanted to stop the meeting. He declined to do.
The final ground argued by Mr Atkins was mistake, but this too was rejected, as the Court found that he had understood the settlement agreement.
Key Takeaway:
There is no way to prevent a challenge being made to the validity of a settlement agreement, so mediators and practitioners need to go to great lengths to ensure that any terms of settlement can withstand an attack of the broadest kind.
Prior to the mediation, it may be worthwhile to suggest to a self-represented party to bring a support person to the mediation. If there is doubt about the capacity of the unrepresented party to understand the settlement agreement, it may be best to give the self-represented party an opportunity to consult someone else before signing terms of settlement. If the unrepresented party is going to sign the settlement agreement, ensure that the document is first read by that party, and an opportunity is afforded to ask questions and seek explanations, preferably from an independent person. If necessary, this can be done by the mediator, although this is not ideal.
Be aware that if you cut corners, you could be giving the self-represented party an opening to seek to get the settlement set-aside, thereby putting your client to considerable additional effort and expense, even if the attack ultimately fails.